A recent interview with Jane Asher in The Lady Magazine included a rehearsal photograph for Charley's Aunt featuring Steven Pacey.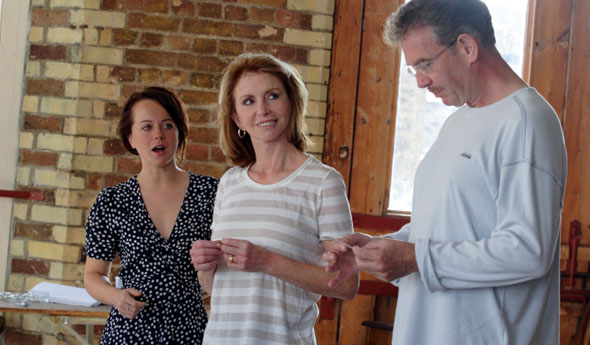 Reahearsal for Charley's Aunt. Leah Whittaker, Jane Asher and Steven Pacey
Photo: uncredited, from The Lady Magazine
.
And Michael Coveney's verdit on Charley's Aunt:
Steven Pacey is outstanding as Colonel Sir Francis Chesney.
| DATE | SOURCE | REVIEWER | STAR RATING |
| --- | --- | --- | --- |
| 22 October | What's On Stage | Michael Coveney | not rated |