Crash (2010)
It's a reunion of sorts, but you'd never guess they ever had anything in common to see them now. Nick: Securities Trader for Goldman Sachs and collector of art. Humphrey: an artist with ethics and a cheque he's not sure he should cash. Christine: the beautiful girl they both loved. All together again, in Nick's Elizabethan mansion, getting ready to celebrate the unveiling of a new sculpture.
But under the surface Humphrey is angry. Angry in the same way that the whole world is angry, angry about how people like Nick seem to have got away with causing a financial meltdown that affected everyone, but still manage to bank their bonuses.
Text from WYP Promotional Material
Announcements:
What's On Stage
Interview with William Nicholson, Writer (embedded from WYP Youtube)
Crash ran from 20 October to 13 November 2010 (previews from 16 October) at the Courtyard Theatre at the West Yorkshire Playhouse.
Sessions were one hour and 35 minutes, with one 20 minute interval. Mon-Sat 19:45. Oct 23,30 Mats 14:30. Nov 4,11 Mats 14:00. Nov 13 Mat 14:30. £16.00 to £26.00
| CAST | CHARACTER |
| --- | --- |
| Carolyn Backhouse | Christine |
| Helen Bradbury | Eva |
| Colin Mace | Nick |
| Steven Pacey | Humphrey |
| John Geoghegan, Cass Tyler | Malcolm |
| Bruce MacKinnon | Voice of Mac |
CREATIVES
Writer
William Nicholson
Director
Sarah Esdaile
Designer
Francis O'Connor
Lighting Designer
Malcolm Rippeth
Sound Designer
Mic Pool
Choreographer
Nic Winston
Dialect Coach
Joe Windley
Casting Director
Gabrielle Dawes
Assistant Director
James Blakey
Deputy Stage Manager
Lucy McMahon
Space dictates that we have only included photos featuring Steven Pacey.
Rehearsal Photos:
"Plenty of shouting to be heard from Rehearsal Room One, but fortunately it's all in the script!" (WYP Facebook Page)
The West Yorkshire Playhouse released rehearsal photos. Photographs below show Steven Pacey as Humphrey and Carolyn Backhouse as Christine.
Production Photos: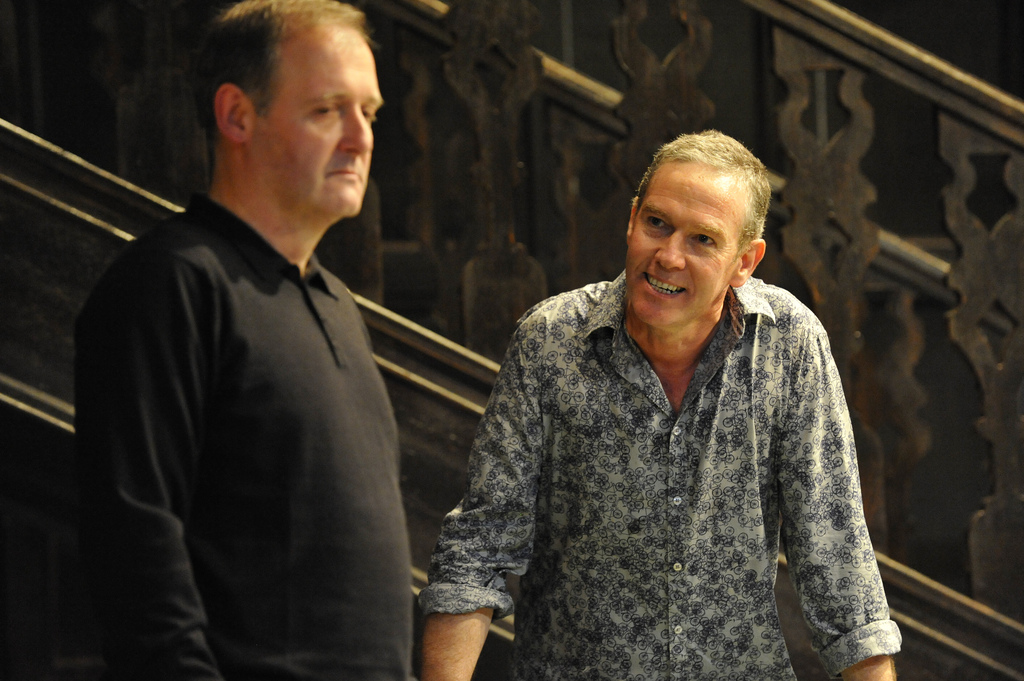 Steven Pacey as Humphrey and Colin Mace as Nick.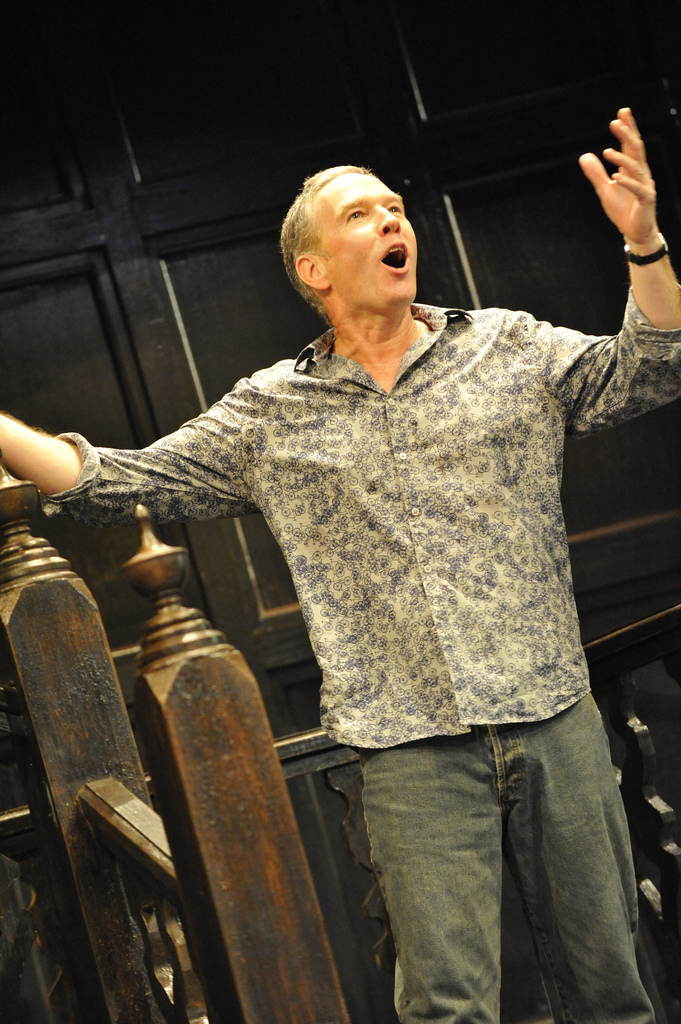 Steven Pacey as Humphrey.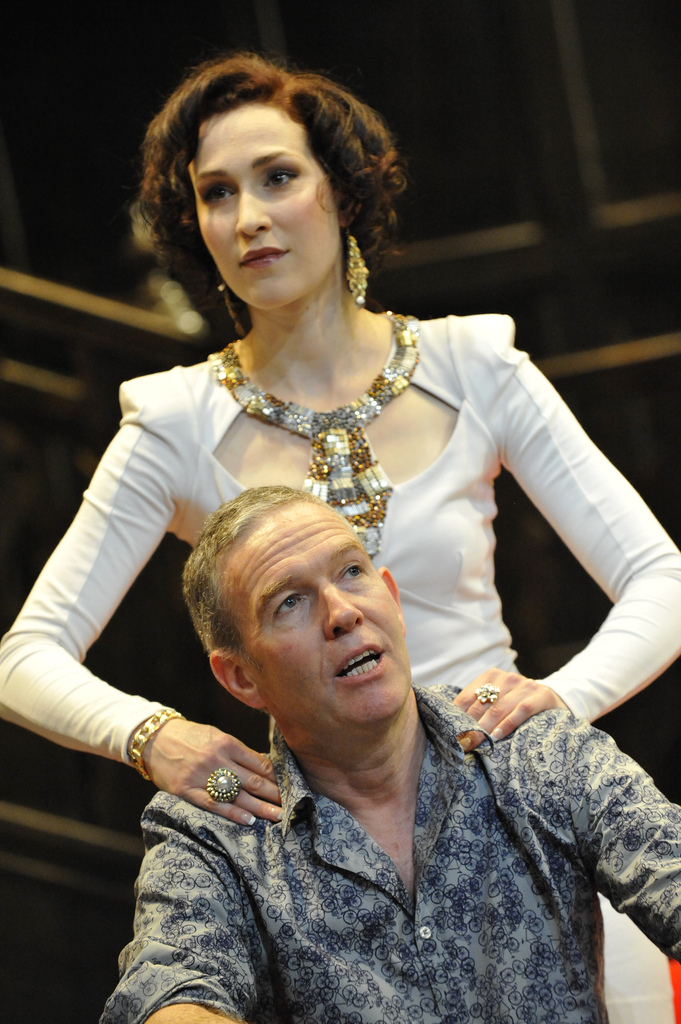 Steven Pacey as Humphrey and Helen Bradbury as Eva.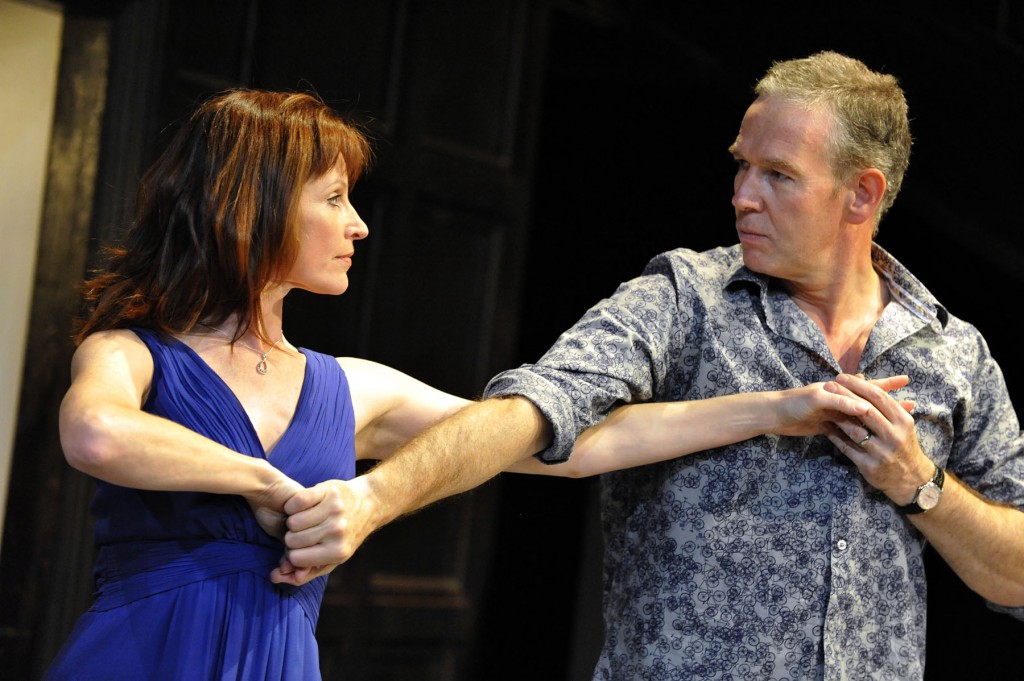 Steven Pacey as Humphrey and Carolyn Backhouse as Christine.
Carolyn Backhouse as Christine, Helen Bradbury as Eva, Steven Pacey as Humphrey.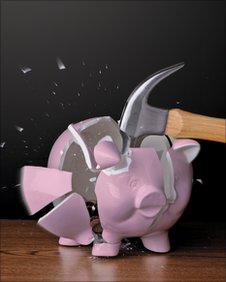 Photo: publicity material WYP.
"The acting is universally strong" (whatsonstage.com)
With a contentious and current subject, William Nicholson's play sparked quite a debate.