King Lear (2013, 2014)
The ageing Lear decides to divide his kingdom between his three daughters, giving the biggest piece to the one who claims to love him most. When Cordelia, the youngest, refuses to match the false flattery of her sisters, she is banished from the kingdom.

Having relinquished his power to Regan and Goneril, and tormented by his misjudgement, the increasingly frail Lear descends into grief-fuelled madness.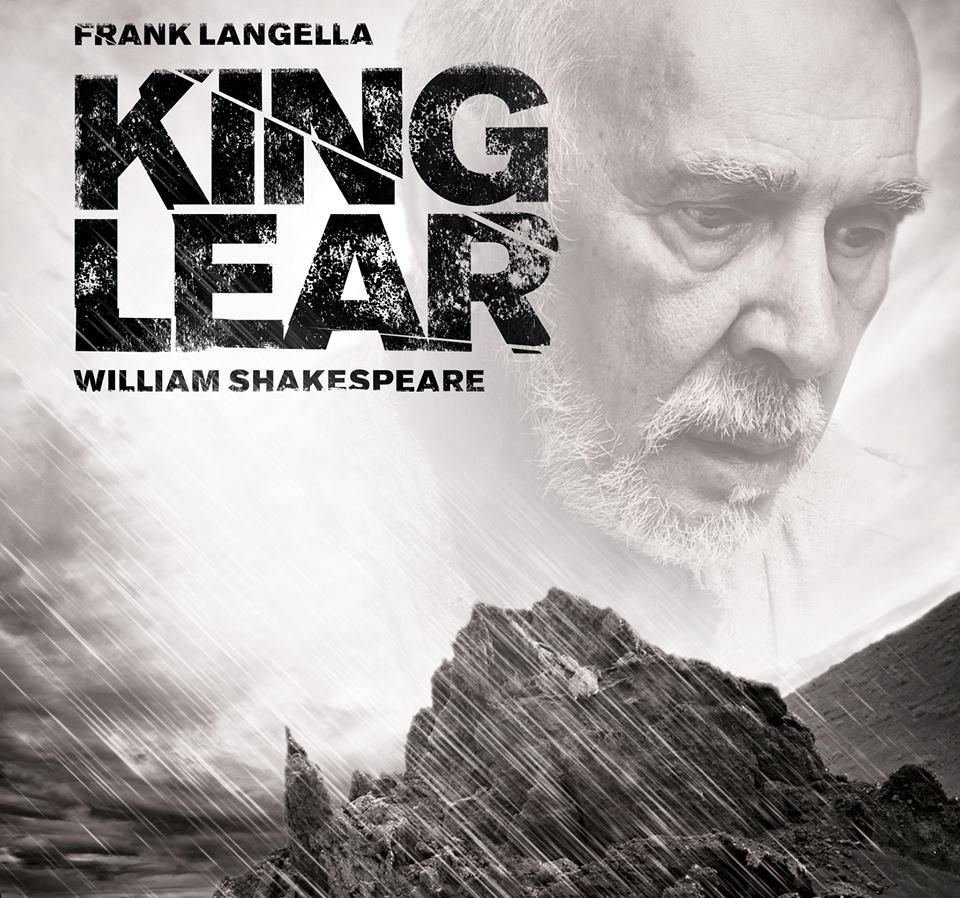 Announcements:
Casting Announcements
Veteran actor, Frank Langella will play the King.
Further casting: announcement (includes Steven).
When Steven informed this website that he would play the Earl of Kent in King Lear, he said that he was "looking forward to the challenge."
Publicity: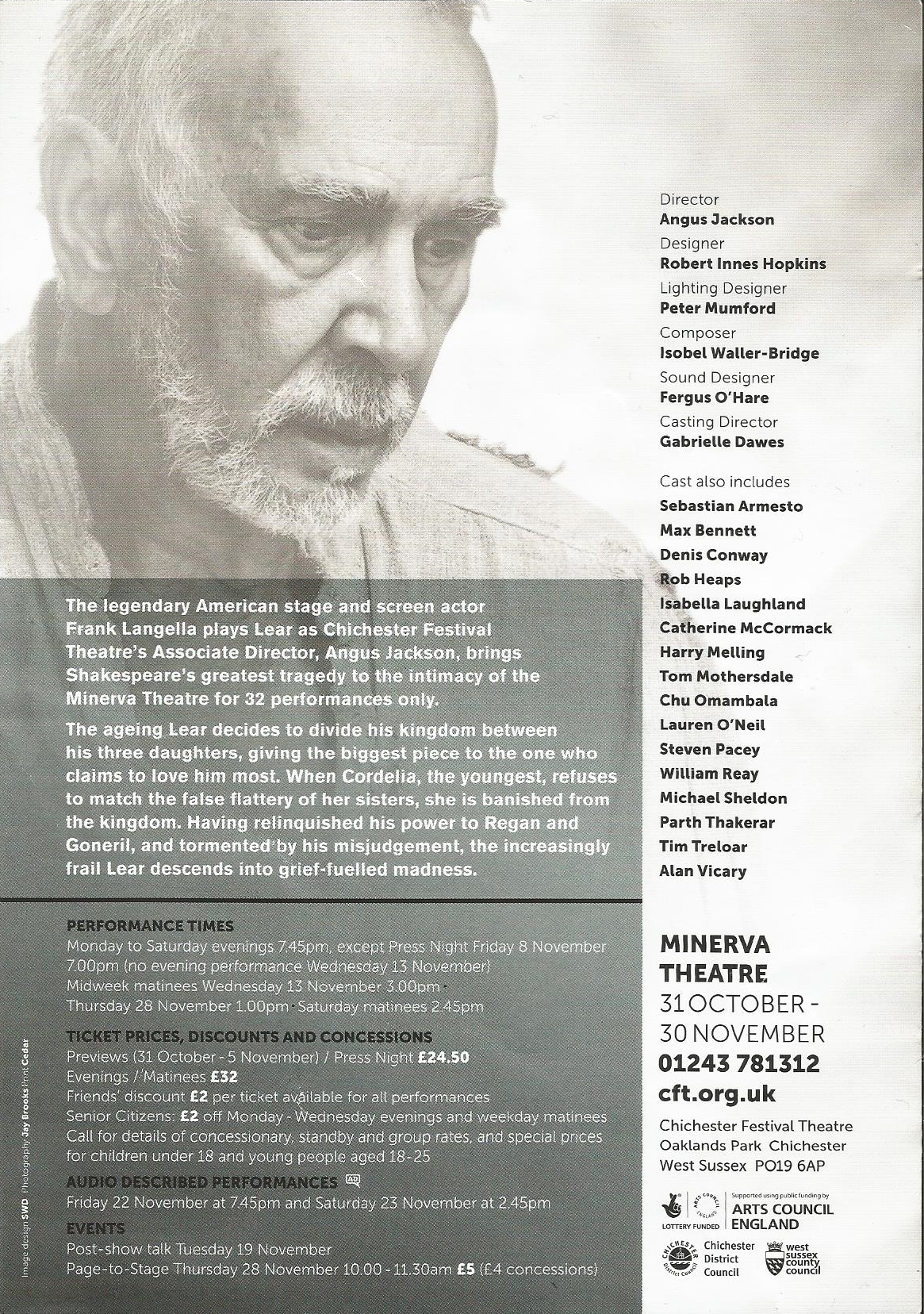 Flyer from Chichester
The play was divided into two acts. Sessions were approximately 3 hours, with one interval.
Venue
Dates
Session Times
Prices
Minerva Theatre
Chichester Festival Theatre
Oaklands Park
Chichester
West Sussex PO19 6AP
31 October June to 30 November, 2013.
Previews: 31 October 2013 to 5 November 2013, all 7:45pm
Press Night: Friday 8 November 2013, 7pm
Audio-described: Friday 22 November, 7:45pm, Saturday 23 November, 2:45pm
Discussion: Thursday 28 November, 10 -11am, £5
Monday to Saturday 7.45pm
Wednesday Matinee: 13 November, 3pm
Thursday Matinee: 28 November, 1pm
Saturday Matinees: 2.45pm
Previews, Press Night: £24.50
Other performances: £32
Harvey Theater
Brooklyn Academy of Music (BAM)
651 Fulton Street
Brooklyn NY 11217
7 January – 9 February, 2014.
Press Previews: 12, 14, 15 January, 2014
Tuesday to Sunday evenings, 7:30pm
Sunday Matinees: 3pm
Saturday Matinees: 2pm (from 18 January)
Gala Performance: 6 February, 5:30pm for 7:30pm performance
Talk: A look into the BAM Archives, 30 January, 6pm
Workshop: Behind the Scenes, 1 February, 9am—6pm
(More details)
Tickets: $25, 45, 75, 105 (weekday); $35, 55, 90, 125 (weekend)
Cast and Creatives:
CAST
CHARACTER
Frank Langella
King Lear
Denis Conway
Earl of Gloucester
Max Bennett
Edmund
(bastard son to Gloucester)
Sebastian Armesto
Edgar
(son to Gloucester)
Catherine McCormack
Goneril
(daughter to Lear)
Lauren O'Neil
Regan
(daughter to Lear)
Isabella Laughland
Cordelia
(daughter to Lear)
Harry Melling
The Fool
Steven Pacey
Earl of Kent
Tim Treloar
Duke of Cornwall
(husband to Regan)
Chu Omambala
Duke of Albany
(husband to Goneril)
Alan Vicary
The Doctor
Tom Mothersdale
Oswald
(steward to Goneril)
Rob Heaps
King of France, Knight, Guard
Michael Sheldon
French Commander, Servant
Parth Thakerar
Servant, Herald, Messenger
CREATIVES
Writer
William Shakespeare
Director
Angus Jackson
Designer
Robert Innes Hopkins
Lighting Design
Peter Mumford
Sound Design
Fergus O'Hare
Composer
Isobel Waller-Bridge