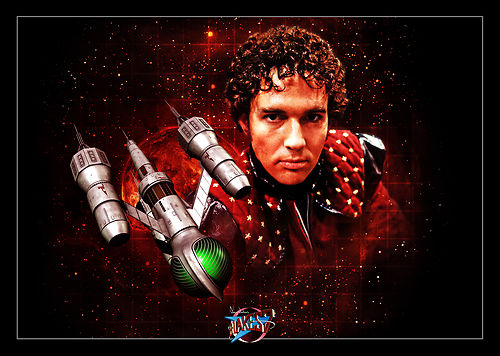 An original print of Steven Pacey as 'Tarrant' from the cult TV series Blake's 7
An unashamed plug, to let you know that Damien, who put together this website's great banner art, has produced a 'Tarrant' design in his range of professionally printed Blake's 7 posters. Damo's original Blake's 7 artworks are fully licensed and endorsed by B7Media and the BBC.
You can purchase the poster from his eBay store, 'Gauda Prime Designs', where he regularly lists the 'Tarrant' poster along with many other spectacular Blake's 7 designs, perfect for autographing. The posters are A4 size and only £3, plus postage.