We're pleased to announce Steven's latest play! See the world premiere of Crash at the West Yorkshire Playhouse's Courtyard Theatre between 16 October 2010 and 13 November 2010.  Crash is the work of  Tony and Academy award nominated writer William Nicholson.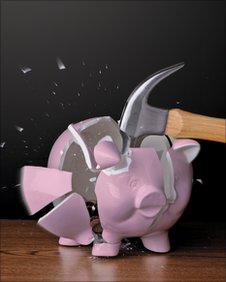 Photo and Text Credits:  publicity material WYP.
Play Synopsis:
It's a reunion of sorts, but you'd never guess they ever had anything in common to see them now. Nick – Securities Trader for Goldman Sachs and collector of art. Humphrey (played by Steven) is an artist with ethics and a cheque he's not sure he should cash. Christine – the beautiful girl they both loved, but Humphrey married. All together again, in Nick's Elizabethan mansion, getting ready to celebrate the unveiling of a new sculpture. But under the surface Humphrey is angry. Angry in the same way that the whole world is angry, angry about how people like Nick seem to have got away with causing a financial meltdown that affected everyone, but still manage to bank their bonuses.
Buy Tickets
Mon-Sat 19:45. Oct 23,30 Mats 14:30. Nov 4,11 Mats 14:00. Nov 13 Mat 14:30
£16.00 to £26.00