World-wide broadcast dates for Foyle's War episode 3, The Hide, featuring Steven Pacey:
Australian viewers:  ABC1,  8:35pm, Sunday 23 May, 2010.  Program Summary.
For US viewers:  PBS, 9:00pm, Sunday 16 May  Program Summary, and will be available to watch online between May 17 and June 15, 2010.  No excuses to miss it.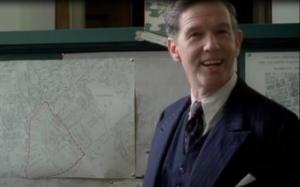 Screenshot image used without permission.