The Jew of Malta is receiving glowing reviews!
The play examines issues of racism, misuse of power, hypocrisy and religion. It prompted Charles Nicholl of The Guardian to pen The Jew of Malta – antisemitic or a satire on antisemitism?. You decide.
Also interesting: an interview with Jasper Britton, who plays Barabas.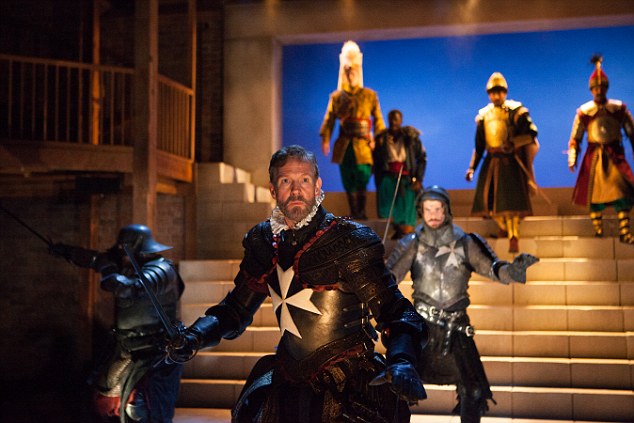 Professional Reviews
"already there is good work from Steven Pacey as the virulently antisemitic Maltese governor"

"double-dealing antics of the governor Ferneze himself, played with a wonderful dash and smarmy brio by Steven Pacey"

"Steven Pacey's resolute and commanding Governor Ferneze"

"Steven Pacey's flinty governor"

"a steely, rasping Steven Pacey"
Amateur Reviews
"a fine performance from Steven Pacey"

"Steven Pacey's Ferneze displays a recognisable statesman-like duplicity, as he schemes both with and against Barabas to defend his nation"