A few pre-press night reviews of Relative Values are bubbling up from Bath (see below).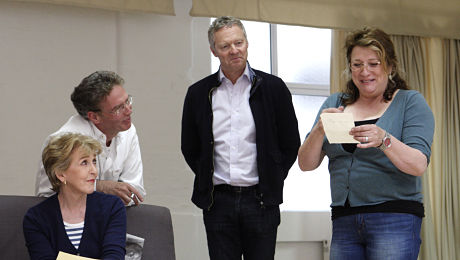 Photos: Catherine Ashmore
Some other bonuses: The Bath Chronicle is running a competition to win tickets to Relative Values on 18 June; and Theatre Royal Bath are holding a post-show discussion for Relative Values on 27 June (free to ticket holders, but you must book). Also, a fantastic article by director, Trevor Nunn, on his thoughts on reviving the play.
"excellent support from the rest of the cast – especially Steven Pacey as the somewhat effete Honourable Peter Ingleton"
DATE
SOURCE
REVIEWER
STAR RATING
17 June, 2013
Bath
Guide2Bath
Barbara Denyer
not rated
15 June, 2013
Bath
ListomaniaBath
Jackie Chappell
not rated
14 June, 2013
Bath
Gazette
Marion Sauvebois
not rated
14 June, 2013
Bath
Bristol Post
Alan King
7/10
14 June, 2013
Bath
The Bath Chronicle
Christopher Hansford
not rated
A video interview with the stars, from ITV Westcountry. If you scroll to 3 minutes, 30 seconds, you'll see some brief footage of Steven.